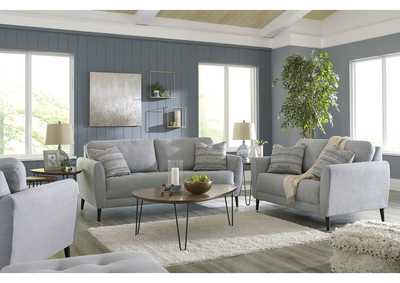 Visit our Affordable Furniture Store Serving Eugene, OR
When smart Eugene, OR shoppers need quality affordable furniture and state-of-the-art mattresses, they know to turn to Homestead Furniture. We keep prices LOW. Yes, here you CAN afford the furniture you REALLY want! Here are just a few of the most popular ways Homestead enriches Eugene households.
Fantastic Living Room Furniture FINALLY Affordable!
Whether you're planning to rock out with your best friends and all their friends, just sit with family, or enjoy some stress-free me time, our selection of plush and visually appealing living room furniture has everything you could want to make an awesome upgrade! Choose among top brands for affordable sofa sets and SO much more, in styles from classic Georgian to family-friendly transitional to retro space age cool. For example, our all-time top-selling sofa set comes from the world's biggest brand. Reinforced corner-blocked frames make this living room combo tough enough to take everything your family or parties can dish out! Slightly flared backs distinguish these sofas' and loveseats' profile. And best of all, never freak out about spills again! Nuvella performance fabric can take the hit. Just laugh and wipe the spill right off while it's still wet. Complete your living room's look with a handsome coffee table in everything from faux marble to tempered glass and chrome, and/or one of our popular oversize storage ottomans, sometimes a seat, at other times a table!
Make Bedroom Furniture FUN!
We think your home's most intimate shared space should offer an element of whimsy. That's why our bedroom furniture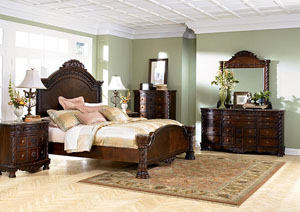 selection covers such a wide range of designs. Keen on farmhouse rustic? One of our favorite panel beds comes in this aged-patina look down to the faux weathering of the hardware. If Danish modern's more your thing, one of our hot-selling queen beds sports that Scandinavian mid-brown finish and a super-neat low-profile headboard. If you're aiming for something more majestic, one of our stately king sleigh beds with gracefully curved headboard and footboard may be just your thing. The possibilities are endless thanks in part to our deep discounts!
Start putting together the home you've ALWAYS wanted. Stop by our furniture store serving Eugene, OR and save BIG!
Eugene, Oregon is a diverse and friendly city in the south end of the Willamette Valley between two small buttes, and beside the scenic Willamette River. Eugene is also a robust college town with several institutions of higher learning, including Lane Community College, Northwest Christian University and the University of Oregon. The University of Oregon is home to the Northwest-focused Museum of Natural and Cultural History and the Jordan Schnitzer Museum of Art, known for its Asian collections.