Rocking Reedsport with Home Furniture Deals EVERY Week!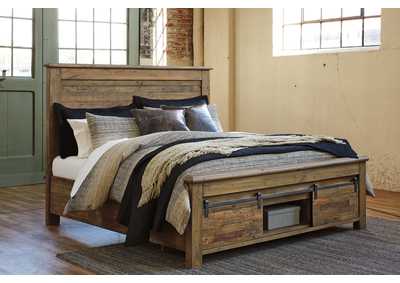 When the ordinary won't do but you're watching the bottom line, Homestead Furniture's got the high style and closeout prices that Reedsport's been asking for. At last you don't have to settle anymore. Get the dynamic and practical home furniture you really want for any room or occasion. We're in the business of making design dreams come true without your paying a king's ransom. And with our above-and-beyond customer service including FREE delivery of your new sectional sofa or dining set within 25 miles of our store, you'll be sharing the good news about Homestead. You're our best advertisement. Here are some of the ways we slash costs to pass down furniture savings, 24/7 online and Monday-Saturday at our store.
At Last, Beautiful Bedroom Furniture at Down-to-Earth Prices
Check out our wide palette of bedroom furniture to customize and personalize your boudoir to your liking. This most sacred shared space in your home deserves only the best. For instance, one of our most romantic queen bedroom sets is a Louis Philippe sleigh headboard design in a burnished brown with light burl inlays. Felt-lined top drawers and pewter-tone knobs grace its companion pieces you can choose from, such as the nightstand and tall chest of drawers. And you'll have SO much cash left that you can make the most of your bed with a new, strong mattress!
Rest Easy Thanks to Our Awesome Mattress Store!
Our mattress store offers you the state of the art in comforting sleep technology. Pocketed coils and dense, firm support foam hold your sleeping body for the 7-9 hours of nightly rest you NEED for good health. Best on all, on top is a layer of memory foam, far more advanced than its debut on the market 30 years ago. The firmness varies based on your preferred sleep position, stomach, side, or back. Just let us know what you require. In all cases, the foam shapes itself EXACTLY to your body's contours. Our perpetual mattress sale for smart Reedsport shoppers also includes gel hybrid mattresses for less motion disturbance, and mattresses with extra coils around the edge so they won't sag when you sit on them.
Incorporated in 1919 near the confluence of three rivers – the Umpqua, the Smith, and the Scholfield, the City of Reedsport is located on the beautiful Oregon Coast on Highways 101 and 38 on the banks of the Umpqua River – the largest river between the Sacramento and the Columbia.
Reedsport/Winchester Bay Chamber of Commerce